Championship in the US
Rory McIlroy
Rory McIlroy has added next week's British Masters to his schedule after failing to qualify for this week's Tour Championship in the US.
McIlroy will play at the Close House venue in Northumberland a week before the Dunhill Links Championship.
The four-time major winner has slipped two spots to eighth in the latest world rankings after a winless 2017.
"Teeing it up next week gives me one more chance to end 2017 on a high," McIlroy told the European Tour website.
"I kind of had it in the back of my mind that if I didn't make the Tour Championship then there was a chance to tee it up at Close House."
Lee Westwood will be tournament host at the British Masters and McIlroy said that he was "pleased" to be in a position to support the Englishman.
"I know what it's like to be a tournament host so I know how much the British Masters means to Lee this year," added McIlroy, 28, who has been tournament host at the Irish Open since 2015.
McIlroy has played only 16 events in an injury-plagued 2017 and plans to take several months off to fully recover from a lingering rib problem following the Dunhill Links event in Scotland.
The Northern Irishman missed out on the chance to repeat his FedEx Cup title on the PGA Tour last season as a share of 58th place at the BMW Championship left him 58th in the standings, with only the top 30 qualifying for this week's Tour Championship in Atlanta.
The British Masters field also includes Masters champion Sergio Garcia.
Stephens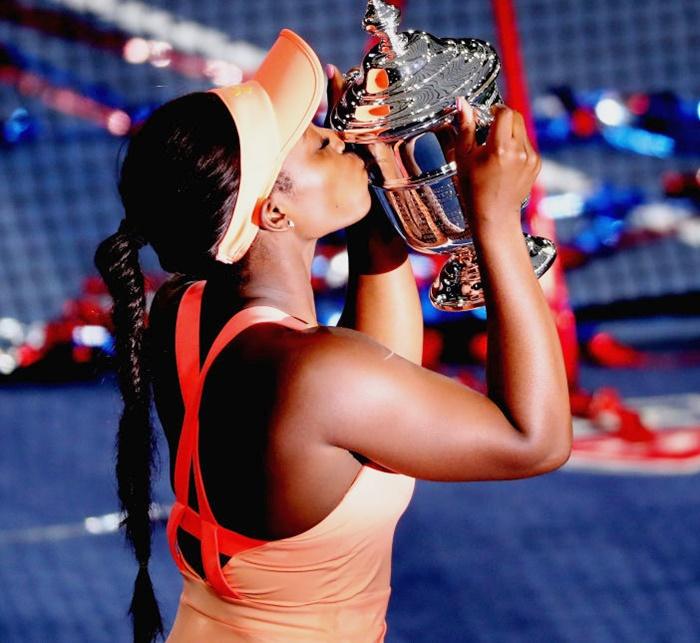 Sloane Stephens's US Open win could be the first of many Grand Slam titles for the young American, but there is a question mark on her ambitions, according to former world number one Mats Wilander.
Having battled back from foot surgery in January, the 24-year-old Stephens played almost to perfection in beating compatriot Madison Keys 6-3, 6-0, showing she has what it takes to add to her Flushing Meadows title.
"Maybe her last injury woke her up and made her appreciate how fortunate she is and that she should work really hard."
"She is so talented, so quick and so emotionally calm. She doesn't have any weakness. It's the first of many Grand Slam titles if you look at how she played today."
It remains to be seen, however, if Stephens has the drive to go further. The American said maybe she 'should retire' after her victory in Arthur Ashe Stadium.
"Today, nobody in the world beats Sloane Stephens," said Wilander, who won the last of his seven Grand Slam titles at the 1988 US Open.
"If she cares in every match she plays, like she did today, she's going to be up there in the rankings very quickly.
"But we don't know what her ambitions are. She said it herself, maybe I should retire today because this is the best day, I can't top this. There you go, you're not going to hear Nadal say that."
If she has that ambition, though, Stephens will have the edge over her rivals.
"She's the oldest of the next generation and she's the more mature, that makes the difference," said Wilander.
"When foot speed and calmness are your two strengths, it's easier because hitting winners is a gamble. Some days it works, some days it doesn't.
"Madison Keys will be her main rival but there are a lot of good players. Elina Svitolina, most probably (Jelena) Ostapenko, (Daria) Kasaktina."